Työn alla ovat olleet viime aikoina LHN:n Travelling stitcher ja Paix. Ensimmäisestä pidän todella paljon, ja toisesta, hmmmm, en kyllä oikeastaan yhtään. Oma vika, liian vaalea kangas, lumihiutaleet eivät erotu juuri ollenkaan. Kele.
Ja kamerakin on näköjään heittämässä henkeään, joten kuvat ovat sen mukaisia.

***

I've been working on couple of LHN designs lately, Travelling stitcher and Paix. I really like the look of the Travelling stitcher and I really don't like the look of the Paix. Bummer.

And btw, my camera is dying on me so, forgive me, the photos are crap.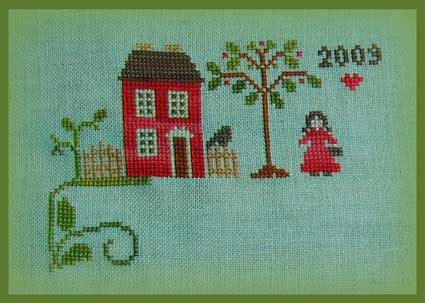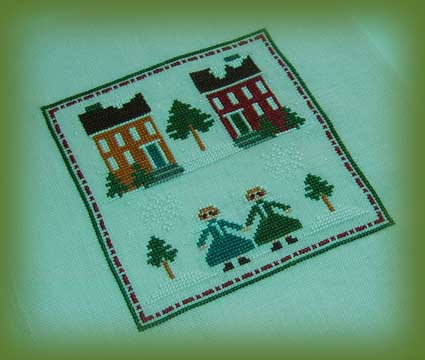 Työn alla on ollut myös yksi salainen pistely, josta vilautan nyt pikkuisen. :) Seuraavana ohjelmassa taitaa olla pari Oupsin vaihtoa. :)

***
I have also been stitching one secret project, here's a tiny part of it. :) And I believe I have couple of exchanges coming on (in our local cross stitch group). :)