No tässä ne loputkin ostokset sitten on eHandcraftsilta.
En puhu mitään Flobasta (ihanan näköistä!), jota pistin tänään tilaukseen Lennulta. (Tsekkaa muuten tarjous, joka voimassa Sunnuntaille.) Mulla ei varmasti kankaat lopu seuraavaan kymmeneen vuoteen. Ainakaan.
***
Well here's the rest of my stash from eHandcrafts.
I won't even mention Floba fabric (looks mag btw) I just ordered from Violarium today. (Ps. Check out the special offer that is valid 'till Sunday!) I will most definitely have enough fabric for the next ten years. At least...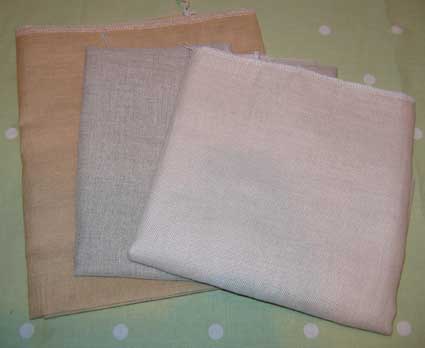 Pellavakankaita, 32 - 40 ct

Different kinds of linen 32 - 40 ct

Ihania LHN:n silkkilankapakkauksia ja ilmaisia LizzieKaten malleja.
Cutest silk thread packs from LHN and some free LizzieKate charts.