Loppujen lopuksi ei voi muuta kuin sanoa, että oli aivan huikea viikonloppu! Oli ihana tavata toisia pistelijöitä. Osa oli aivan uusia tuttavuuksia ja osa tutumpia blogien takaa jo pidemmältä ajalta. Kiva saada "kasvoja" blogeille, niitä lukee tästä lähtien varmasti ihan erilailla.
Lennulle suurkiitokset järjestämisestä (toivottavasti jatkoa seuraa). Lilianille (joka oli meidän hollantilainen opettaja) huiskutukset ja kiitokset erittäin mukavasta seurasta! Lilian on pistellyt minulle tämän kirjekuoren parisen vuotta sitten ja oli muuten pikkuisen siistiä tavata henkilö, joka on itselle tuttu jonkun ulkomaalaisen vaihdon takaa!!! Dank ye Lilian! :-D
Loppuun vielä kuvia pistellyistä jutuista, joita oli viikonlopun aikana näytillä.

***
Finally I just have to say that it was a wonderful weekend! It was lovely to meet fellow stitchers. Some of them I've never met before and some of them I already knew through blogs. Getting "faces" for the blogs is a wonderful thing, you read the blogs completely differently now on.
HUGE thank you for Leena for arranging this weekend in the first place (I hope the next one is on it's way some time in the future).
And Lilian, our Dutch teacher, heartfelt thanks for you! Lilian has stitched me this envelope couple of years ago in stitched mail art exchange and you can imagine that it was wonderful to meet someone you've had an exchange with in real life! Thanks for putting up with the lot of crazy Finnish women, hopefully we will meet again! Dank ye Lilian! :-D
At last, here's few photos of the finished pieces that the stitchers had brought along.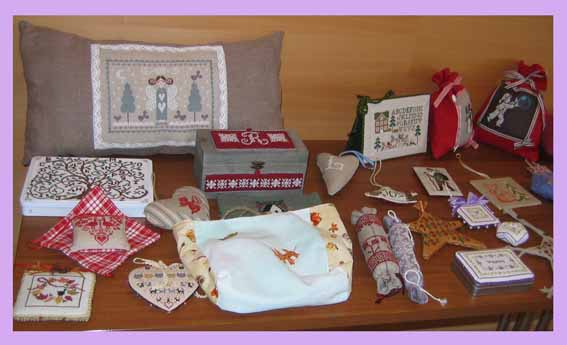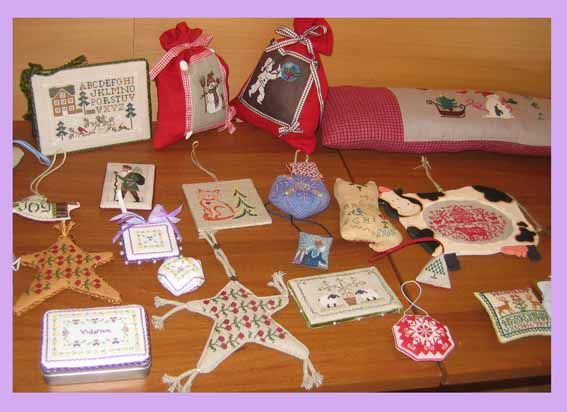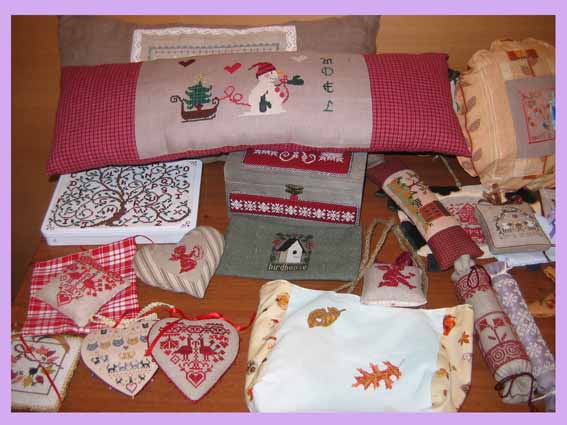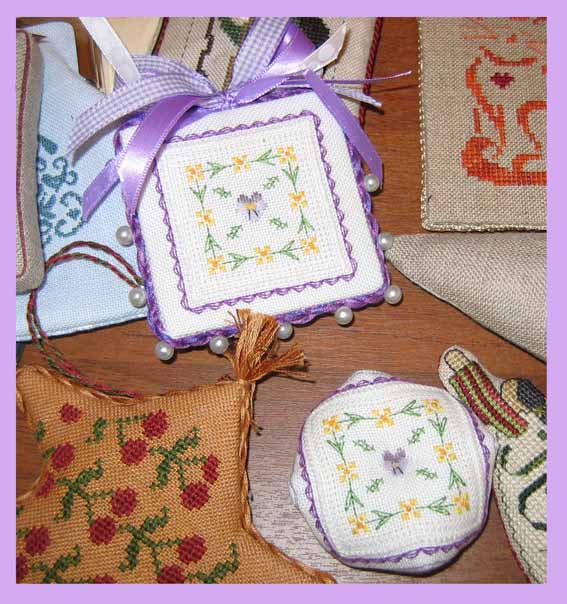 Yksi näistä on mun. :)
***
One of these is mine. :)