Eilen tuli postissa lähetys
Marilta
. (Jotenkin oli ollut jo kauemman aikaa sellainen kutina, että Mari vois olla minun pari...) ;-D
Jos mä torstai-illan hiplasin Leenan lähettämiä juttuja, niin eilinen ilta meni kyllä näiden parissa. Ihania, ihania, ihania juttuja - ja ah, niin söpöjä pussukoitakin vielä!

I received another birthday swap yesterday from
Mari
. (For quite some time now I've had this feeling that she might be my partner...) ;-D
Well, if I was fidling Leena's presents on Thurday night, you can bet that I spent last night with these ones. Lovely, lovely, lovely - and even the tiny paper bags were sooo cute!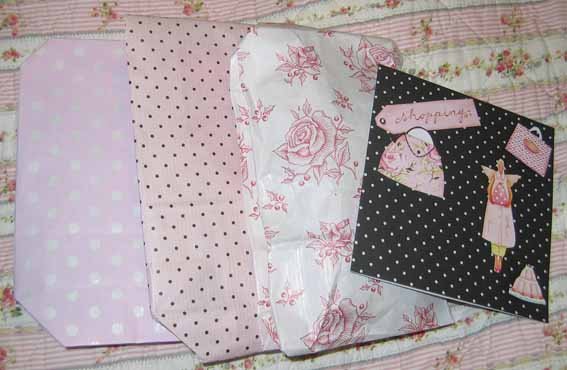 Mä alan epäillä, että Mari hallitsee ajatusten luvun aika hyvin, koska minä sain tällaisen ihanan pistellyn tyynyn häneltä (ja muistatte varmaan
mitä ostin
vastikään itselle)... :-D Sattuipa hyvin. Tuo taustakangas on kyllä kans tosi nätti!

I am beginning to think that Mari is a mind reader. She has stitched me this perfect tiny pillow and I bet you remember
what I bought
couple of days ago for myself? ;-D What a coinsidence. And the backing fabric is very pretty too!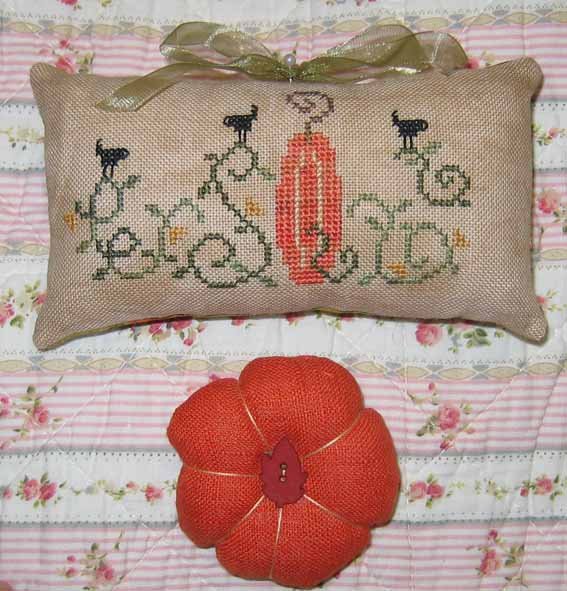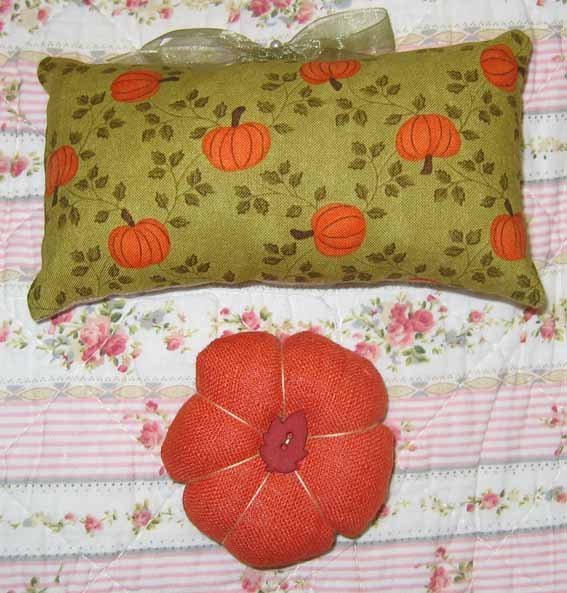 Ja mukana oli paljon muutakin ihanaa. Sitä on taidettu lukea mun toivelistaa... ISO KIITOS vielä kerran, Mari!!! :-D

There were other goodies as well, I bet she must have been reading my wishlist. Thank you once again, Mari!!! :-D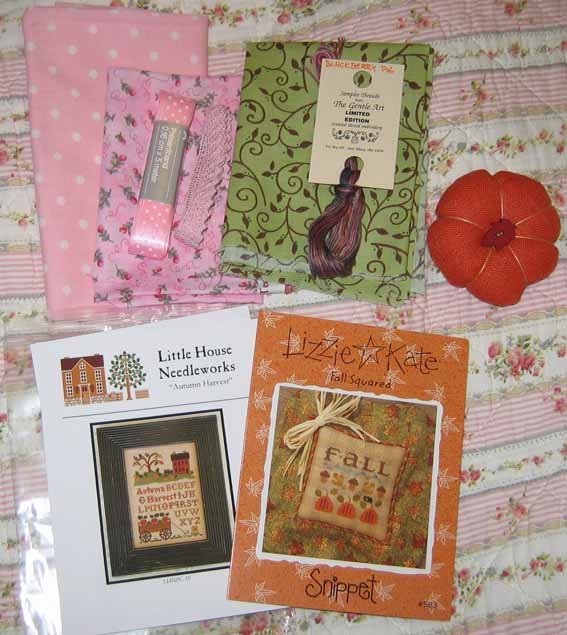 Vielä olisi yksi vaihto tulematta, se on tulossa
SBBC:n synttäriswapista
. Se voi tosin tulla mistä päin maailmaan vaan, että jäädään vielä odottelemaan... :-D
Kommentteja on ollut jälleen kerran mukava lukea, kiitokset niistä!

I'm still expecting one more birthday swap (from SBBC) to arrive. It can come from anywhere around the world, so I'll just keep on waiting for the time being... :-D

I've enjoyed reading your comments again, thanks!