No otsikkohan sen jo kertoo. :( Yksi minun tekemä synttärivaihto on kadonnut teille tietämättömille. :( Byäääääh!!! Postin tietojen mukaan olisi pitänyt mennä perille jo muutamassa päivässä ja tää on nyt ollut "matkalla" jo yli kuukauden. Ei kait tässä voi muuta enää toivoa kuin että tapahtuisi maailman kahdeksas ihme ja tämä palautuisi mulle jonain päivänä. (Just joo, en usko tuohon kyllä yhtään.)

Annalla oli siis synttärit ja hän oli minun parini Yahoon Ristipistolistan synttäriswapissa. Anna asuu Belgiassa, että se selittää sen miten voi lähetys hukkua suomalaisessakin vaihdossa... No, tässä minun tekemän vaihdon taipale alusta viimeistelyyn saakka. 
***
Well, the title says it all. :( One of my exchanges has gone missing. :( Buaahh!!! According to the post office this should have travelled to it's destination in couple of days and it has been "travelling" now for more than a month so I'm pretty convinced that something has happened to it. All I can really do is hope that some kind of miracle would happen and this would eventually return to me. (Yeah right, honestly can't see that happening in a million years.)

Anna was my partner in Finnish cross stitch birthday swap. She lives in Belgium at the moment and that's where I sent my package... And here's my swap from the beginning to the end.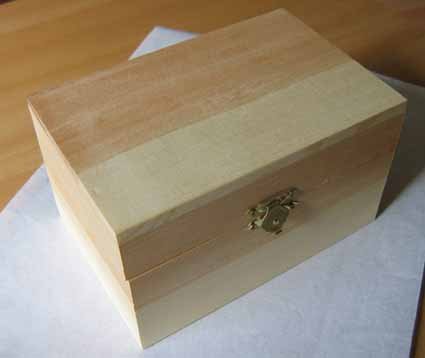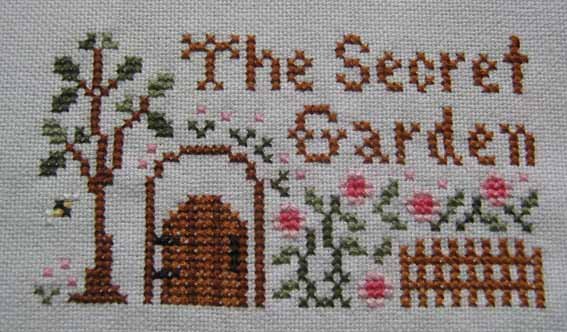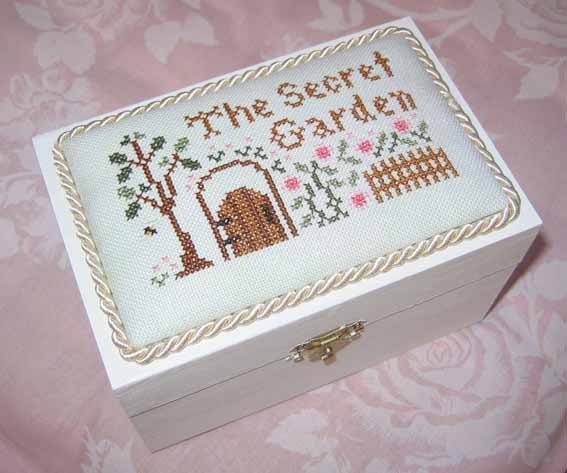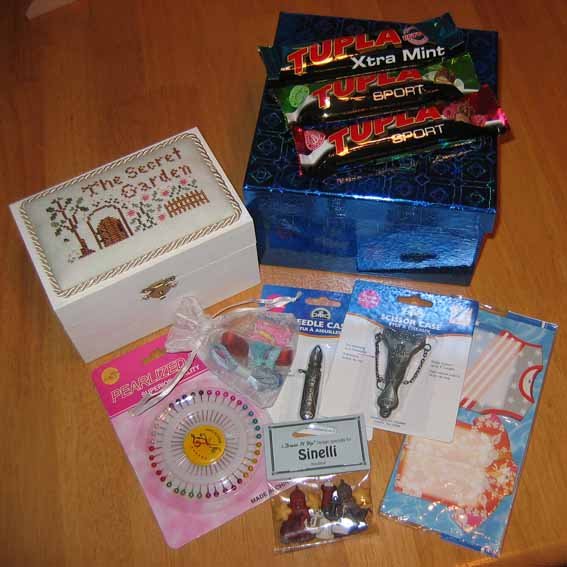 Mulla on ihan varmasti joku kuudes aisti. Kun mä viimeistelin tuota laatikkoa, niin mä sanoin Ukolle, että tää ihan varmasti häviää jonnekin matkalla. (Eikä mulle ole siis ikinä ennen käynyt niin.) Ja oli niiiin lähellä, että en viime hetkellä vaihtanut tuota laatikkoa yhteen toiseen pistelyyn (joka ois mennyt tavallisena kirjeenä). Kyllä nyt riepoo!!!
PS. Malli on Little House Needleworksin The Bookshelfistä.

***

I'm usually pretty good in trusting my instincts so I'm not quite sure why I didn't with this one... While I was finishing the box I said to my TSO that I'm convinced that this will go missing. (And having said that, it has actually never happened to me before.) And I was sooooo close to changing this for another piece (which would have fit into an envelope). Bummer!!!
PS. The design is from Little House Needleworks' The Bookshelf.