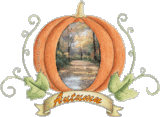 Kääks!!! Blogin 2-vuotissynttärit ovat olleet ja menneet ihan tietämättä ohi!!! Blogi sai alkunsa Elokuussa 2006 (vanhimmat kirjoitukset deletoitu, sori vaan) ja enpä olis silloin uskonut, että vieläkin täällä naputtelen (vaikka tahtoo tämä bloggaustahti aina välillä hiipuakin)...  ;-D

Laitan kuitenkin nyt vähän jälkijunassa arvontaa pystyyn. ELI jätä kommenttia tähän kirjoitukseen ja arvon perjantaina 19.9. palkinnoksi jollekin onnekkaalle kuvassa näkyvän Bucillan Summer Garden Floral ristipistopakkauksen.

Kiitokset jälleen kerran kaikille lukijoille. Kommentteja ja meilejä on aina niin mukava lukea, ne piristävät päivää ja saavat hymyn huulille!!!



Just like Keanu would say it: "WHOA!!!" I have completely missed my two year blog birthday!!! We'll just have to celebrate it late don't we?  ;-D I started this blog in August 2006 (sorry, the oldest posts are deleted) and I'm a bit surprised that I'm still here!!!

Here's a chance for you to win this Summer Garden Floral cross stitch kit for yourself! Just leave me a comment for this post and I will draw the winner's name on Friday 19th. International participants more than welcome!

Thank you once again for all of my readers! The comments and emails you have sent me always bring a smile to my face and cheer up my day!!!