Kaksi vuotta on tullut pidettyä blogia ja kaksi vuotta olen ollut myös Oupsilaisten (= Oulun seudun ristipistelijät) seurassa. On ollut ihana saada uusia ystäviä - joitakin, kuten Tuulan, ensin blogin kautta, ja toiset, kuten Anne, ensin ihan naamatusten. Molemmat niin mukavia kuin olla voi, miten minusta tuntuukin, että olisin tuntenut heidät jo kymmeniä vuosia???
Tuulalta sain tämän punaisen pussukan ja nappeja Anna hyvä kiertää -lahjana. Itse asiassa olin jo ihan täysin unohtanut, että olin Tuulan blogissa mihinkään osallistunutkaan! Napit on niin minun näköisiä ja pääkopassa käy jo kova kuhina, että mihinkähän noita vois käyttää. :) Kiitos, Tuula, pussukka tuli tarpeeseen ja on jo kovassa käytössä!!!

***
I've posted to this blog for two years now and I've also been a member of our local cross stitch group for two years. I have loved getting new friends - some like Tuula through blogs first and some like Anne face to face first. They are both such lovely ladies, I feel like I've known them for a decade already!
I received this lovely bag and buttons from Tuula as Pay it forward gift. Actually I had already forgotten that I had even taken part in such a thing in Tuula's blog so you can guess my surprise! The buttons look so like me and I'm already thinking where I could use them. :) Thanks Tuula! :)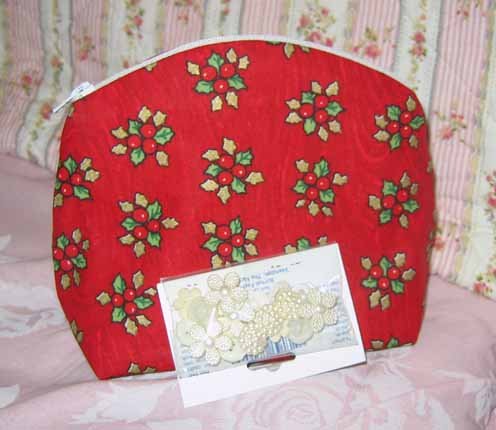 Mutta ei tässä vielä kaikki. Anne nimittäin lahjoi minua myös, ihan yllättäen! Häneltä sain tällaisen biscornun, voi että on ihana - ja minun ihka ensimmäinen biscornu. En ole ikinä saanut, enkä pistellyt, tällaista! Kiitos, kiitos, kiitos!!!
(Ps. Noita ihania fimoruusuja myy HelmiQ.)

***
But wait. There's more. Anne too gave me something, just like that, for no reason at all! She gave me this beautiful biscornu and I love it! I have never received - or stitched - one before! Thank you sweetiepie!!!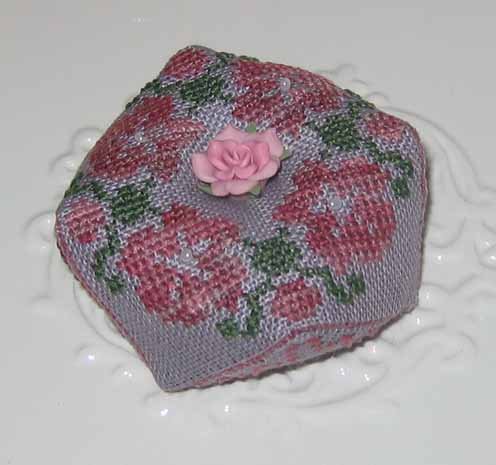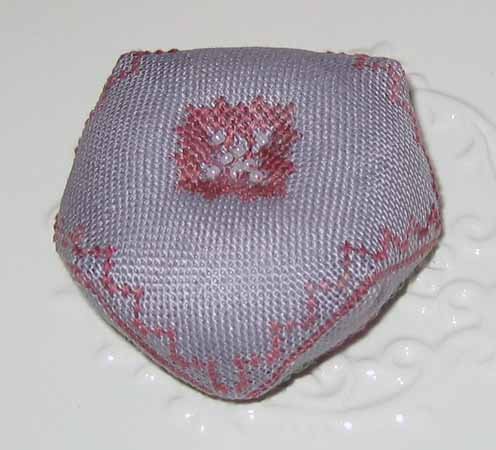 Loppuun laitan päivän kevennykseksi runon ystävyydestä. ;-D Mä repesin ihan täysin kun luin tämän, tää kuvaa Oupsilaisia jotenkin niin hyvin! ;-D

Tosi ystävä on se joka ajattelee, että sinä
olet ehjä muna, vaikka hän tietääkin
että halkeilet sieltä täältä.
(Bernard Melzer)