Olenko koskaan kertonut, että minä en ikinä - siis IKINÄ - pistele ensin reunusta ja vasta sitten sisältöä. Mutta
tietysti
omaa sääntöä täytyy mennä rikkomaan ja mitä siitä sitten seuraakaan.
Olen pistellyt tätä Always and Foreveria automatkoilla (kun tuo reuna nyt oli muka niin simppeli). Tähän asti ehdin ja sitten hoksasin, että hetkinen, nämä reunat eivät menekään yhteen. Heittoa on peräti neljän kankaanlangan verran. Voihan perhonen.

Have I ever told you that I never - and I mean NEVER - stitch the borders first and the the inside. But of course you have to go and break your own rule and see what happens next.
I have been stitching this Always and Forever in the car ('cause the chart is really quite simple). Well yeah. I stitched it this far and then I noticed that the two ends don't actually meet up. They are four fabric threads apart. Bummer.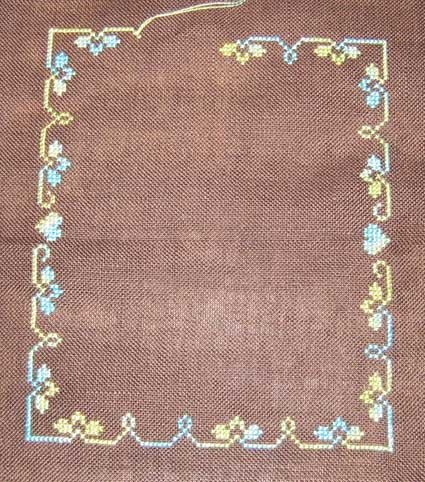 Sitten alettiin etsimään, että missä se virhe on. Ja löytyihän se.

Then I started to look for the mistake... and yes, I did find it.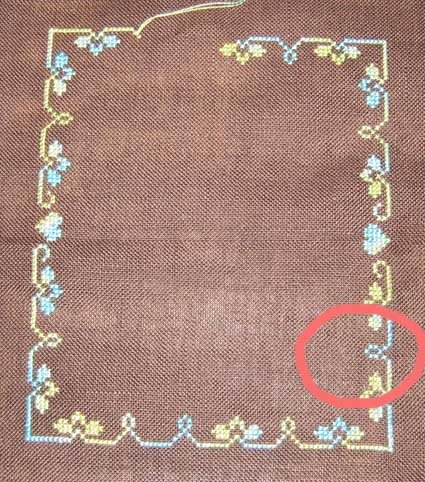 Ihan oikeasti oli lentää auton ikkunasta ulos saman tien. Ukko ehdotti korjaamista ja kyllähän tuon periaatteessa vois muuttaa jommasta kummasta ylänurkasta. Mutta arvatkaapa vaan pystyiskö tämmöinen pilkunviilaaja katselemaan tätä valmiina kun joka kerta miettis, että tuolla se virhe on.

Kait tää on pakko purkaa. Silkkilankaa vielä. Kele.


Honest to God I really almost threw this out of my car window when I saw where the mistake was. Dear TSO suggested that if I would just stitch this and fix either one of the upper corners. But if I would do that I would only end up looking at the finished piece one day and only see the mistake on it.
I guess I'll have to start frogging this. And did I mention that it is actually silk thread, 5.30 € per skein to be exact - and now I probably won't have enough to finish this and I have to buy more.