Huomaatteko? Se vähän aikaa sitten vaivannut pistelyinnon puute on jälleen kadonnut kuin tuhka tuuleen. :) En kerta kaikkiaan voinut vastustaa tätä LHN:n My Needle's Workia, joten aloin sitten pistelemään... Valmis malli tulee näyttämään tältä - paitsi, että tuon kukon tilalle tulee pupu. :)

***

Yippee, I have found my stitching mojo again! :) I just couldn't resist this LHN My Needle's Work and I just had to start stitching it... This is how the finished piece will look - except there will be a bunny instead of a rooster. :)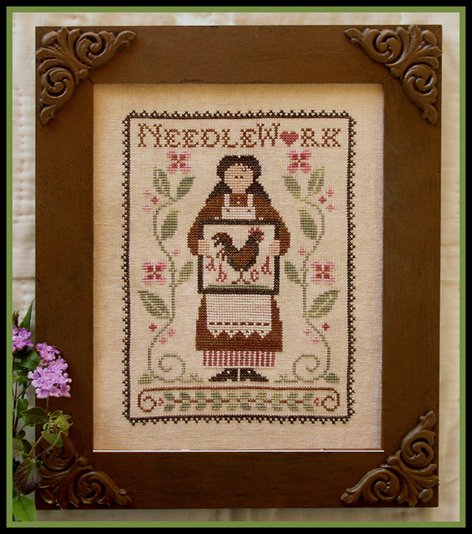 Oletteko muuten huomanneet, että LHN:ltä on tullut TAAS uusia malleja?

***

Have you guys noticed that there are (once again) new LHN charts available?