Tässä hieman niitä luvattuja kuvia edistymisestä. Sain muuten tuon renkulan noille langoille
Marialta
ja täytyy kyllä sanoa, että on ollut kätevä. Oon kyllä harkinnut pitkään ja hartaasti, että ostaisinko noita kerralla parikymmentä ja laittaisin kaikki varastossa olevat DMC-pussitkin tuommoisille renkaille.
Edit: En ymmärrä miksi mun kamera haluaa väen vängällä tehdä kaikista kankaista harmaita tai sinisiä. Tämäkin kangas on kermanvärinen. KERMANVÄRINEN.
***
Here's couple of pictures of my progress on My Needle's Work. Maria gave me the thread ring and it has been really handy. I'm really considering on buying more of them, maybe even for all of my stored DMC's as well.

Edit: I don't understand why my camera insists on making all of the fabrics blue or gray. This fabric is cream. CREAM.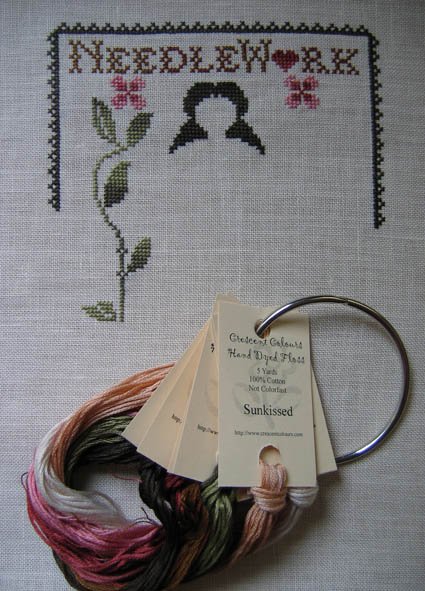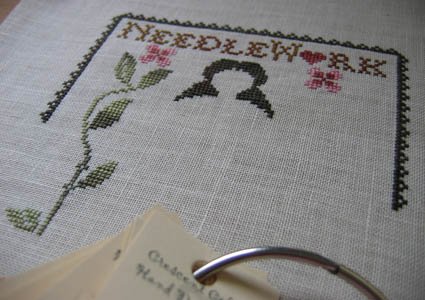 Täältä
muuten näette sen pistellyn version, jossa kukon tilalla on pupu. Inana.
***
You can see the stitched version with bunny here. Sooo cute!
***
Mukavaa Juhannusta kaikille!!!
Happy Midsummer Festivals!!!