Tässä My Needle's Work tällä hetkellä. Täti on kyllä aika hurjan näköinen ilman silmiä... ;-D Kankaana mulla on Zweigartin 36 ct Edinboro "Cream" ja on jotenkin tosi kivan tuntoinen pisteltävä!
***
Here's my progress on My Needle's Work. The lady seems a bit strange at the moment without the eyes... ;-D I'm stitching this on Zweigart's 36 ct Edinboro "Cream" and I really like the feel of this fabric!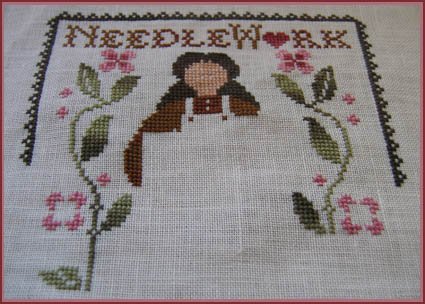 Anoppi toi eilen meikäläiselle komean amppelin

"kun minä eilen huomasin, että ei sulla ole täällä YHTÄÄN kukkia"

... Hortonomin taidoista kertoo varmasti se, että kun ripustin amppelia kuistille, niin onnistuin heti katkaisemaan yhden oksan.

Syvä huokaus.