Viikonlopun saldo pistelysaralla on tässä. Summer Sampler melkein valmis, kukkien nuput ja yksi sydänrivi puuttuu, koska lanka oli liian vaaleaa tälle kankaalle.
***
Here's what I have stitched over the weekend. Summer Sampler is almost finished. It's only missing one heart row and the tips of the flowers 'cause the thread was too light for this fabric.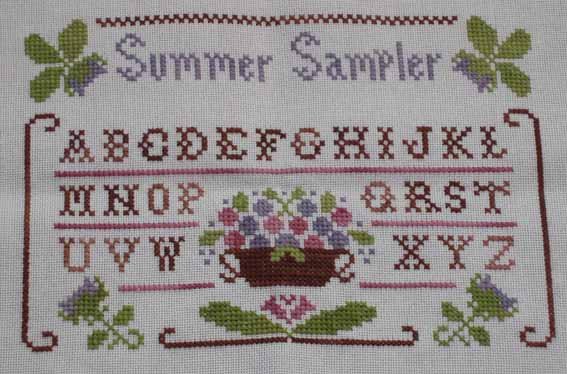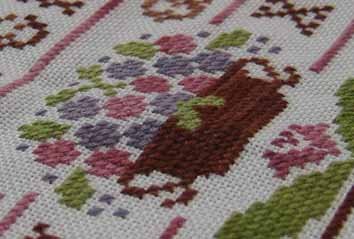 Seuraavaksi jatkoin pistelyä CCN:n kukkajuttujen parissa. Suunnitelmissa on purkaa osa liian vaaleista langoista (ks. esim. Violet ja Daisy) pois ja korvata tummemmilla langoilla. Tai ainakin saman langan tummemmalla osalla. Ärsyttäväähän se on, mutta jos mä jätän tämän näin, niin tämä tulee vain haudatuksi jonnekin kaapin perälle ällötystöiden uumeniin.
***
Next I moved on to the CCN Flower thread packs. I'm already planning on frogging some of the (too light coloured) threads. (For example Violet & Daisy.) It will be very annoying say the least. But if I leave it like this, I will just end up hating it and bury it somewhere where it will never see the light again.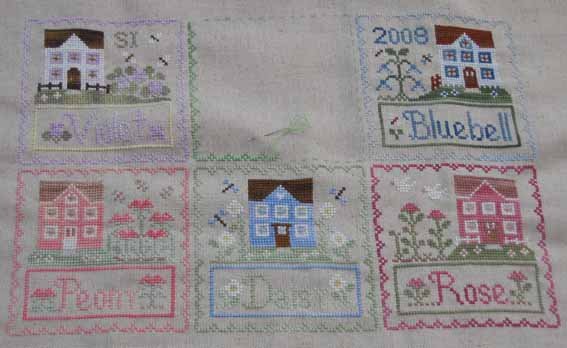 Booo! sai napit myös koristeekseen. Oli mulla semmoisia räikeän oransseja kurpitsanappejakin, mutta ei ne oikein passanneet tähän. :) Laitoin sitten ihan tommoset nössö-napit. :)
***
I also attached some buttons on Booo!. I had some pumpkin buttons which would have been perfect but they were bright orange... So I ended up putting these hearts on it. :)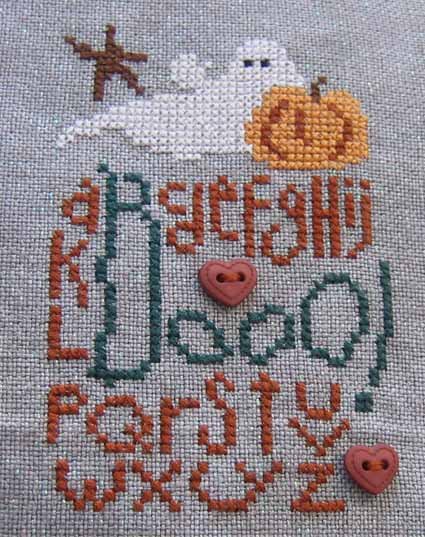 Mukavaa alkavaa viikkoa kaikille ja jättäkäähän kommentteihin sormenjälkiä! :)
***
I hope everyone has a wonderful week! Keep on stitching!