Mulla on selvästikin menossa joku LHN/CCN-kausi. Työn alle lähti nimittäin viime viikolla LHN:n Pumpkins. Työn alle lähtee tänään myös jotain salaista, jota on suunniteltu pitkään. Nyt on pakko laittaa neula suihkimaan, että saan valmiiksi ajoissa.

***

I am obviously going throuhg a faze of LHN/CCN these days. I just started stitching LHN's Pumpkins, it will look like this eventually. I will also start stitching something secret tonight. I have been planning it for a long, long time and now I just have to start stitching it if I want to finish it on time. ;)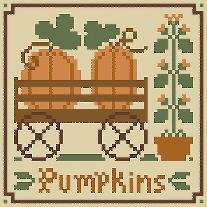 Kiitos,
Tuula
, tästä palkinnosta! :) Tulipa mukava mieli! :)
Minä taidan puolestani vinkaista palkinnon toiselle puolelle maapalloa eli
Nicolelle
Floridaan. Mä jaksan aina vaan hämmästellä kuinka kolmen (pienen) lapsen äiti pistelee noin hurjaa vauhtia! Nicolen blogipäivitykset ovat yleensä ensimmäisten lukemieni päivitysten joukossa, joten sekin kertonee jotan... ;-D
***
Tuula, thank you from the bottom of my heart for this. What a lovely thing to do. :)

I think I'm going to pass this on to the other side of the world, to Nicole in Florida. I'm constantly amazed how much she stitches (with three kids and all...).   :-D   AND her blog updates are usually amongst the first ones I read when I do get online so that should tell you a lot. ;-D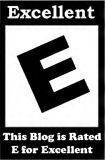 Happy Stitching!