Missasimme Marian kanssa molemmat
Stitched mailart -ryhmän
linnunpönttö-aiheisen kirjekuorivaihdon ja päätimme sitten pistellä kuoret toisillemme. Tässä ihana kuori, jonka sain Marialta.
***
I and Maria both missed the sign ups for the birdhouse mailart exchange in the
Stitched mailart group
so we decided to stitch the envelopes for each other. This is the lovely envelope I received from Maria.



Katsokaa mitä ihania hakaneuloja! - Look at those cute safety pins, aren't they adorable?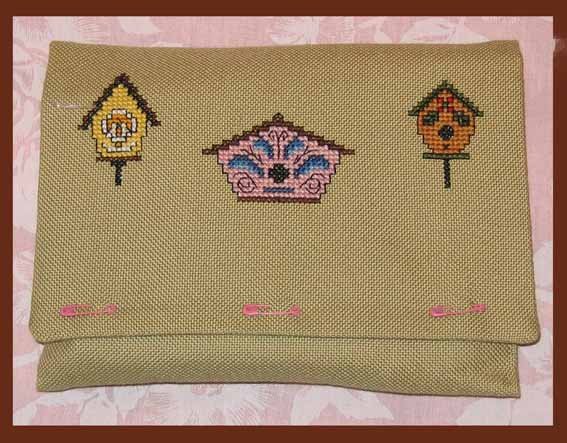 Maria on tehnyt itse myös tuon pikkuisen kortin, onhan söde? Ja katsokaa, pakka pelikortteja! Voi olla, että Ukko joutuu testaamaan nämä mun kanssa tänä iltana... ;-D Sisällä löytyy myös osoitetarroja, jossa on minun osoitetiedot ja linnunpöntön kuva. Pikkuisen siisti idea, näille on kyllä käyttöä!

***

The tiny card is also handmade by Maria and wow, deck of cards! I just might have to convince my TSO to play cards with me tonight. ;-D There were also some address labels inside with my name and address and a picture of a birdhouse. What a neat idea, these will come handy!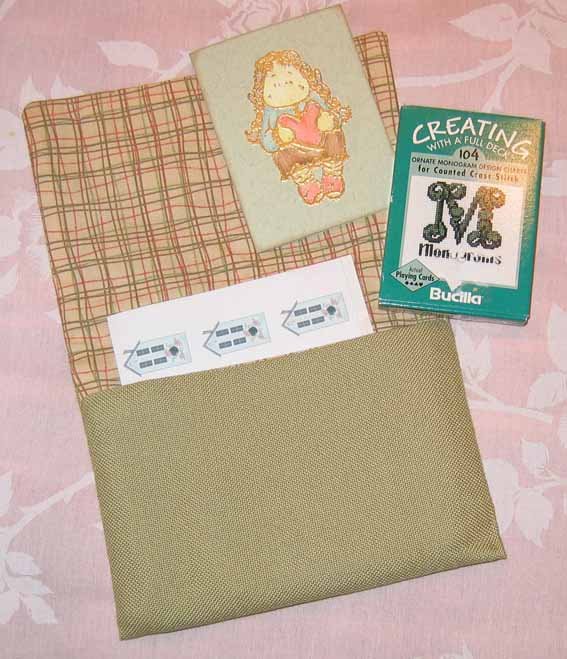 Seuraavaksi kuori, jonka minä pistelin Marialle. Meinas mennä vähän pasmat sekaisin viimeistelyn kanssa... Olin nimittäin laskenut auttamattomasti väärin pistelykohdan kankaalle ja pistelin koko työn ihan liian laitaan. No, onneksi ei tarttenut purkaa vaan muutin vähän suunnitelmia ja sain sumplittua ton kankaan ympärille... ;-D

***


And next is the envelope I stitched for Maria. I almost ended up froggin' my stitching with this one. Somehow I miscalculated the place for the stitching on the fabric and I stitched the whole design on the wrong spot... Thankfully I didn't have to frog, I just had to change the finishing a bit and managed to put the lining around the fabric. ;-D


Kukkapurkit ja linnunpöntöt ovat lähtöisin Jeremiah Junctionin mallista Flowerpots and ABC's. Muokkasin malleja vähän eri paikoille ja hieman eri värisiksi kuin alkuperäisessä mallissa.
***
I adapted these flowerpots and birdhouses from a Jeremiah Junction chart called Flowerpots and ABC's.