No tässä ne nyt sitten on. Yksi malli jäi jälkitoimitukseen, mutta sitä mä en ois voinut laittaa näytille muutenkaan, koska se menee lahjaksi eräälle vaihtokamulle. :) Ja kuten aikaisemmin olen jo maininnut, niin tuo Little House Needleworks ja Country Cottage Needleworks jotenkin kolahtivat kerralla, ja tämä tilaus oli nyt sitten sen näköinen...

***

Well here's my latest stash. :) I've absolutely fallen for the Little House Needleworks' and Country Cottage Needleworks' charts so therefore this is what I received...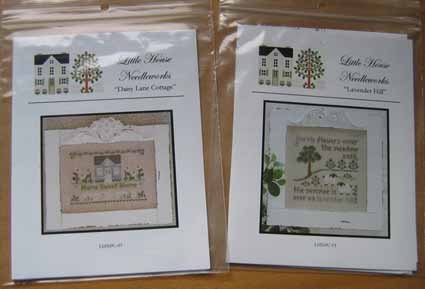 LHN: Daisy Lane Cottage
LHN: Lavender Hill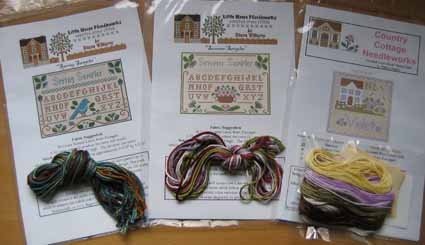 LHN: Spring Sampler (with overdyed silk threads)
LHN: Summer Sampler (with overdyed silk threads)
CCN: Violet (with overdyed threads)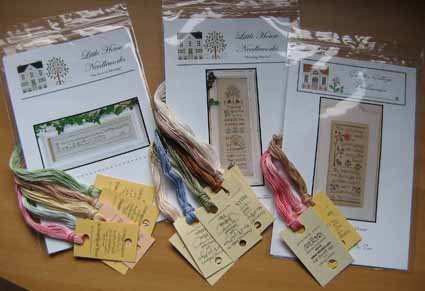 LHN: The Rose in the Morning
LHN: Morning Berries
CCN: Ladybugs and Bumblebees



Ostin tosiaan myös käsinvärjättyjä lankoja valmiiksi osaan noista malleista, vähän nää on ihanan värisiä!

***



I also bought some overdyed threads (Crescent Colours) for the charts. These look really delicious!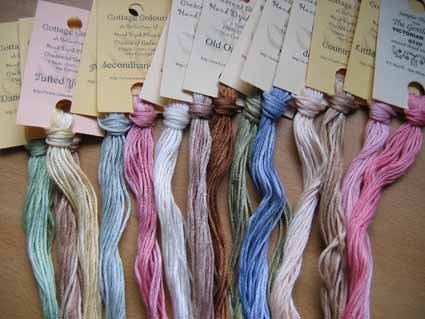 Ja sitten viimeisin ostos on mulle jotenkin ihan omituinen. Kun ei ole niin kovin kauhean jouluihminen, niin miksi tilasin tämmöisen? No siksi kun kannessa komeilivat CCN:n ja Shepherd's Bushin mallit... ;-D

***



And this last one is a bit weird for me. I mean, I'm not really a christmas person at all, so why did I order this magazine? Well of course: there are CCN and Shepherd's Bush charts on the cover... ;-D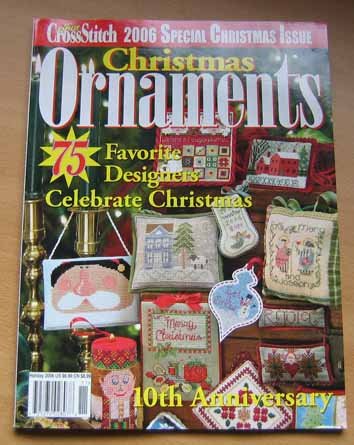 Kuvista tuli vähän pieniä, sori!



The images are a bit tiny this time, so sorry!