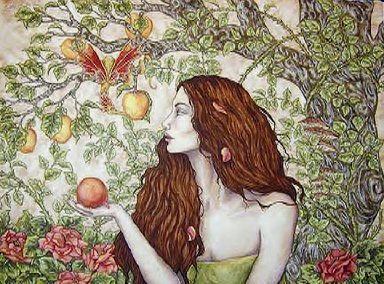 Painting by Amy Brown

1-vuotispäivät blogimaailmassa menivät ohi jo Elokuussa, mutta kiirettä on pitänyt niin paljon, että nyt vasta aletaan pitämään pippaloita. Juhlan kunniaksi arvon kaikkien tähän viestiin kommentoineiden kesken pienen ristipistoilla (itse) tehdyn jutun. Oupsin naiset siitä näkivätkin jo vilauksen Sunnuntaina Marikan luona, mutta teille toisille taidan jättää vielä arvoitukseksi. Saattaa siihen mukaan lähteä jotain muutakin, katsotaan nyt... ;)

Jätäthän arvontalappuun myös jonkin sortin yhteystiedon, että pystyn ottamaan yhteyttä voiton napsahtaessa kohdalle. Läheisimmän ystäväpiirin kohdalla voin tehdä tuon yhteystiedon kohdalla poikkeuksen, edellyttäen tietysti, että keksitte sellaisen nimimerkin, että teidät varmasti tunnistan. ;)

Osallistumisaikaa on siihen saakka kunnes joskus Lokakuun alussa ilmoitan voittajan.

***

One year in the blogging world. Well, actually it's already over one year since this blog had it's bday in August. I've just had such a busy life lately that I'm starting these belated celebrations now. So, to make this a memorable event for you as well I've decided to give each and everyone a chance to win something tiny cross stitched by yours truly. I might add something small to go with it as well, who knows???

All you have to do is to leave a comment on this writing and leave some kind of email or blog address so that I can get in touch with you in case you win. I'll draw the winners name at the beginning of October so make sure you will participate before that.

And just in case you don't speak any Finnish and don't know how to leave a comment on my blog, here's a crash course. ;-D

Click "Kommentoi" on the bottom of the page (and scroll all the way down when a new page opens).
Nimesi = Your name
Sähköpostiosoitteesi = Your email
Kotisivusi osoite = Your blog address
Kommentti = Write your comment to the large box
Then type the letters shown on the smaller box and click the button "Kommentoi".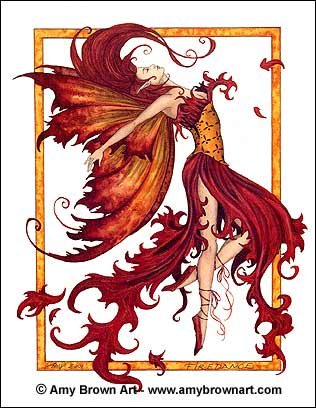 Painting by Amy Brown