Okei. Tämän vuositaulun pistelyällötyksestä on nyt päästy joten kuten yli ja sain vihdoin ja viimein kehystettyä sen. Samaa sarjaa on nyt yhteensä kuusi kipaletta ja saa nyt nähdä pistelenkö enää ikinä niitä loppuja. Siirrän kyllä kaksi vuositaulua, jotka minulla jemmassa on, pinon alimmaiseksi ja yritän parhaani mukaan unohtaa ne... Puhumattakaan siitä, että näitähän tulee joka vuosi lisää... Ongelmahan on vaan siinä, että mä en kertakaikkiaan enää tykkää tän tyylisistä tauluista ja oon ihan tosissani miettinyt näistä eroon pääsemistä...
***
OK. I've somehow gotten over the "I absolutely hated stitching this" and I finally managed to frame this piece. I have stitched six pieces from the series and I am really doubting if I will ever stitch the rest. I do have two more kits in my stash (and I will definately move them to the bottom of the pile) and there is still more to buy. The thing is that I just don't fancy these anymore and I have been seriously thinking about getting rid of them for good...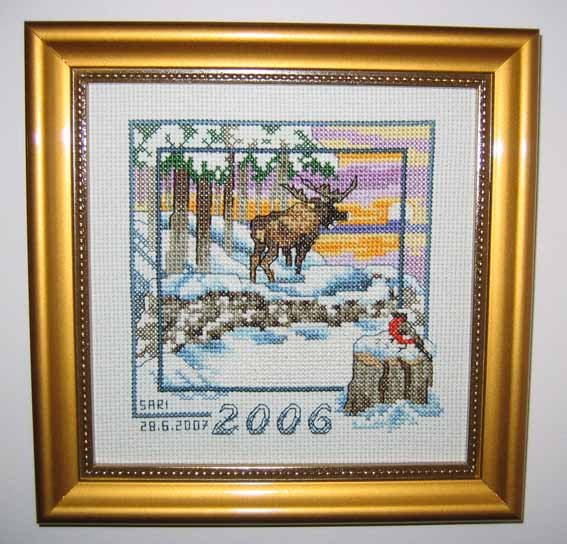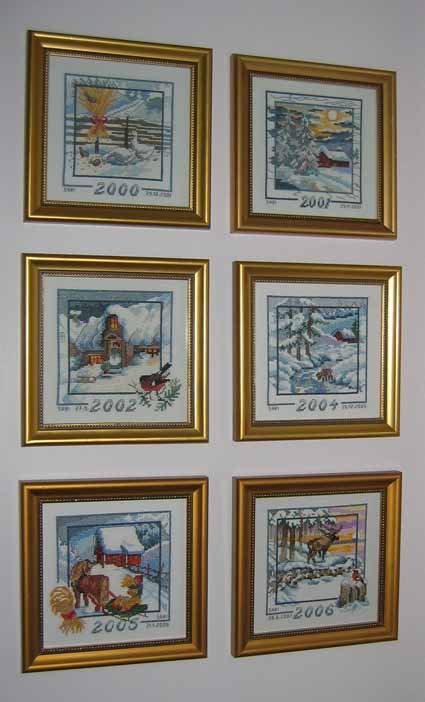 Ja aivan pakko on näyttää tämä: mun Kiinanruusu (...
kait se on Kiinanruusu
....) on tullut ihan hulluksi ja rupesi kukkimaan elämänsä ensimmäistä kertaa.