Iki-ihana meri-aiheinen kirjekuori tupsahti minulle eilen
Tuulalta
. Kuoren etupuolella on majakka ja takana iso laiva, jossa lukee "Mer", ja katsokaas tuota ankkurinappia! Just kuin tehty tähän kuoreen! :)
"...Ankkurinappi, sinun puserostas jäi..."
***
I received the most beautiful and very marine looking mail art from
Tuula
today. She has stitched a large ship on the back of the envelope and a lighthouse on the front.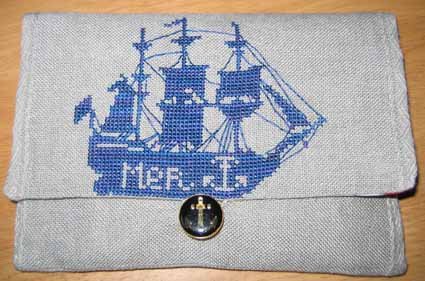 Kerta kaikkiaan ihastuttava kuori - ja lahjat sisällä olivat myös tosi mieluisia. Dragon Floss -langat ovat mulle ihan uusi tuttavuus ja tulee olemaan kiva kokeilla kun on vielä noin ihanat väritkin! :) Kiitos, Tuula, tuhannesti, ja höpö höpö, eihän tämä kuori edes tullut myöhässä!!!
***
There were also some goodies inside; two lovely skeins of Dragon Floss and decorative buttons (sea themed of course). I've never stitched with Dragon Floss before so it will be fun to try the threads, especially when the colours are so lucious. Tuula, I loved every bit of the envelope!!!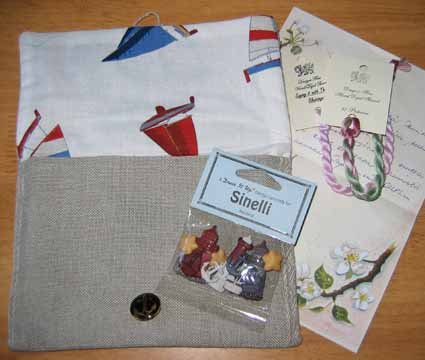 PS. Ritva, kannattaisko sullakin harkita näitä VAIHTOJA? ;-D