Tässä todistusaineistoa, että on sitä harrastettu muutakin kuin ristipistoja viime aikoina. Ensinnäkin, laitoin "alulle" äidille kaulahuivin. Tää oli kyllä tarkoitus olla ihan kokonaan äidin kutoma ja mulla laittaa vaan alkuja, mutta niitä alkuja tuli sitten noin metrin verran... Ohhoh.
*** 
Here's some evidence that I have actually been doing something other than cross stitch lately. First of all, I "started" knitting a long scarf fo my mum. Well, this is actually her project but I sort of promised to get the knitting flowing and sort of ended up knitting about a metre of it... Oops. Well, it's up to her to finish it now.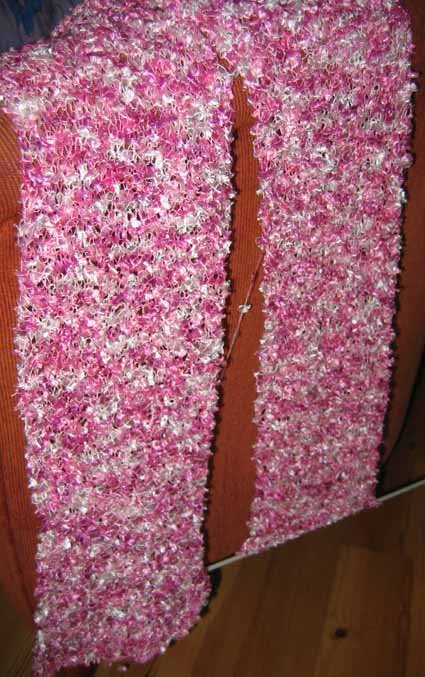 Toinen projekti on ollut tietysti oman kaulaliinan kutominen ja no, tässäpä muistutus siitäkin. (Muistutus lähinnä itselle, että ei jäis vaiheeseen.) On tää edistynyt, toinen lankakerä jo menossa.
***
I have also been knitting a scarf for myself. (This picture is actually a reminder for myself that I should really finish it.)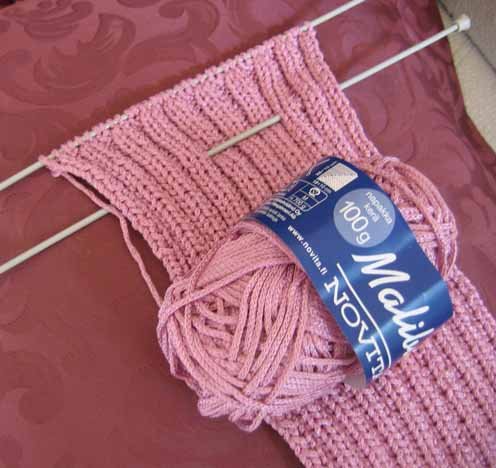 Kolmantena lähti puikoille jotain, mitä en ole kutonut sitten ala-asteen eli vanttuut. Nää on tämmöiset harjoittelukappaleet, ulkomuistista tehdyt, toinen vantus on nyt peukaloa vailla valmiina. Ja katsokaa: elämäni ensimmäinen palmikontekele, ei kyllä oikein erota kun tuo lanka on tuommoinen kirjava...
***
And this is the third knitting project I've been working on. The last time I've knitted mittens was sometime during my childhood, I was probably around 10 years old. I have knitted the other one almost completely, it's only missing a thumb.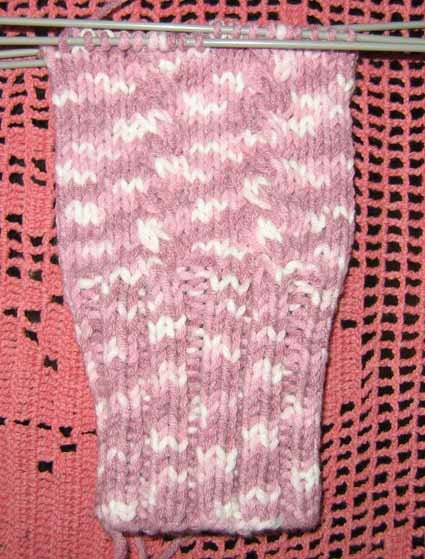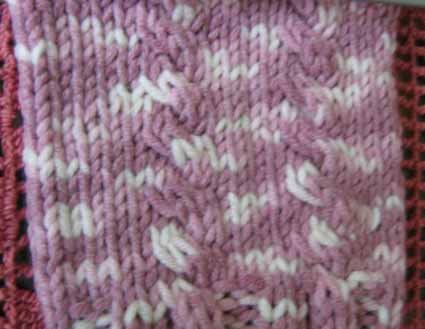 (Ja kyllä, mä sain väännettyä vinkkuralle nuokin sukkapuikot.)