Kaivoinpa kaikki ufot (=UnFinished Objects) kaappien kätköistä näkösälle. Jospa se kadonnut inspiraatio näiden loppuun viemiseen löytyis tällä lailla.
Ensimmäisessä kuvassa löytyy varmasti vanhin ufoni. Ufo-elinikää tällä on noin 7 vuotta? Kangas on valmiiksi painettu ja ristipistoja tehdään vain sinne tänne. Siis miten tällainen pilkunviilaaja pystyy tekemään ilman tarkkoja malleja pistoja sinne tänne? Kysyn vaan. Vähän epäilen, että tämä työ ei tule koskaan valmistumaan... :(
***
I dug out all of my ufo's from my closet. Maybe this way I will find the long lost inspiration to finish these items someday?

You will see the oldest of my ufo's in the first picture. I think it has been a ufo approximately 7 years? The fabric is stamped and you only cross stitch parts of it. I very sincerely doubt that I will ever finish this. :(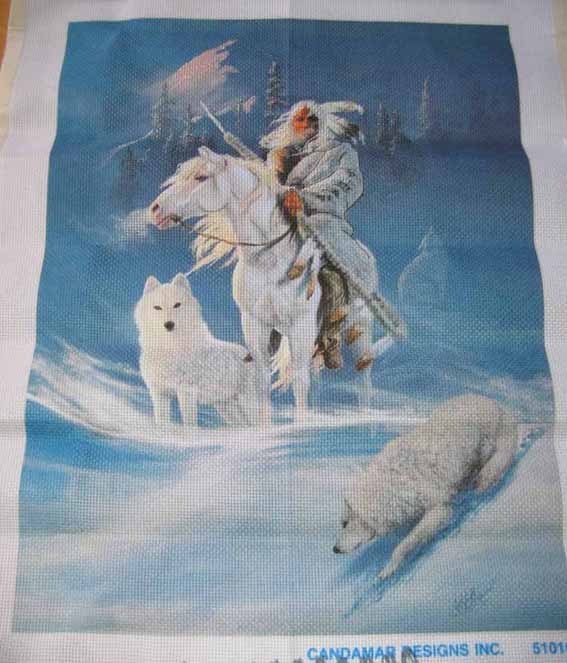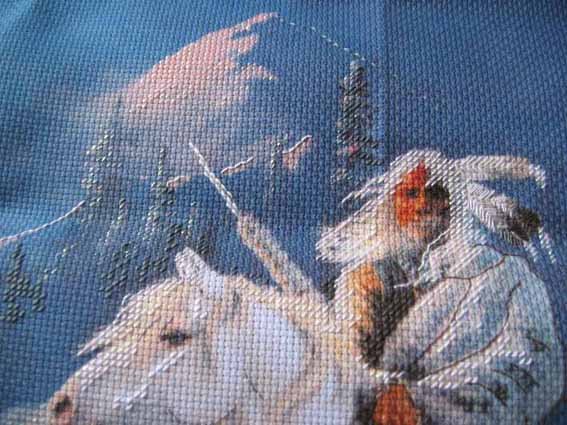 Tässä myös vanhempaa tuotantoa. Jannlynin Wildlife Seriesin tiikeri (ja kaapissa on muuten aloittamattomana vielä susikin). Tuon mustan ja ruskean pisteleminen on vissiin jossain vaiheessa alkanut tökkimään... ;-D
***
Another piece of my older ufo's, the tiger from the Jannlyn Wildlife Series. (I also have the wolf kit which I haven't even started yet.) I bet I have had enough of stitching black and brown at some point... ;-D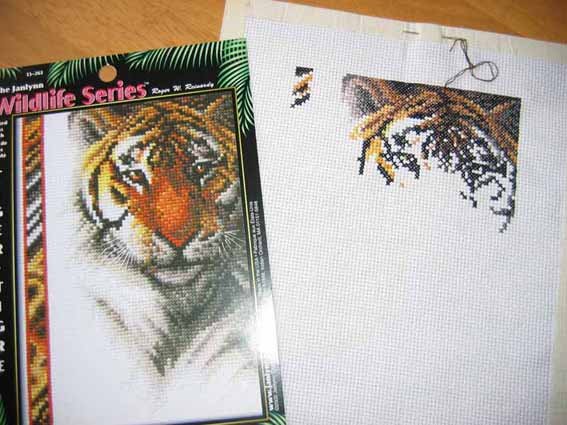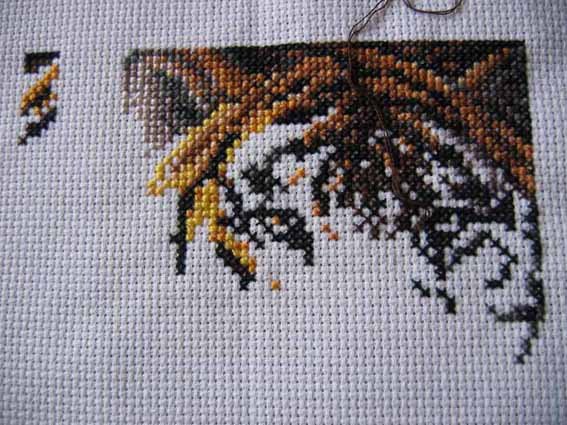 Vuositaulun 2006 aloitin ihan vastikään ja on tätä välissä pisteltykin.
***
This Year 2006 picture I started recently and I can honestly say that I have stithced it a bit since last update.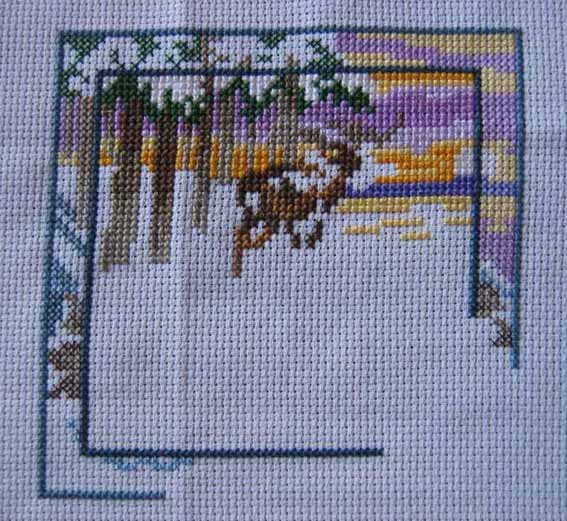 Viimeisenä ufo, joka kismittää kaikkein eniten. Victorian elegance. Mä ihan oikeasti tykkään tästä kuvasta - ja argh, ärsyttää suunnattomasti, että tämä on jäänyt kesken.
Tuohon hatun alalaitaan (jossa menee leveä kukkarimpsu) pitäisi tehdä päälle silkkunauhakirjonnalla sellaiset isot kukat. No, siis minä en oo ikinä tehnyt mitään silkkinauhakirjonnalla ja toiseksi en ymmärrä miksi ensin piti tehdä samat ristipistoilla kun ne silkkinauhakukat peittävät käytännössä tuon ristipistoilun ihan kokonaan. Argh.
Positiivinen yllätys oli tämän esille kaivamisessa kuitenkin se, että... minä oon näköjään pistellyt tätä jossakin vaiheessa lisää! En edes muistanut, että tuo työn alalaita olisi ollut valmiina.. :-D Siis eihän tästä puuttuis enää kuin jälkipistot ja ne silkkinauhakirjonnat. Jos niitä edes laitan.
***
And the last one. Victorian elegance. I really like this picture and I am so annoyed that I haven't finished this.
You're supposed to embroider the lower part of the hat (where you see the line of flowers) with silk ribbons. First of all,  I have never even tried silk ribbon embroidery and second, I don't understand why you had to stitch the area so neatly just to cover it up completely with the silk ribbon flowers???
But I had a positive surprise when I had a look at this, though. I can not recall when I have stitched this last time. Somehow I have forgotten that I have stitched the lower part of the chart already. :-D All this is actually missing are the backstitches and the silk ribbon embroideries.