Tämä on oikeastaan valmistunut jo jokin aika sitten, mutta laitan näytille vasta nyt, kun olen saanut sen annettua vastaanottajalleen. :) Malli on Jeremiah Junctionin ja kokoa tällä työllä oli (ilman raameja) n. 8 x 12 cm.
***
This is something that I have finished quite a while ago but I haven't showed it before because I just gave to it's recipient. The design is from Jeremiah Junction and this measures up app. 8 x 12 cm (without frames).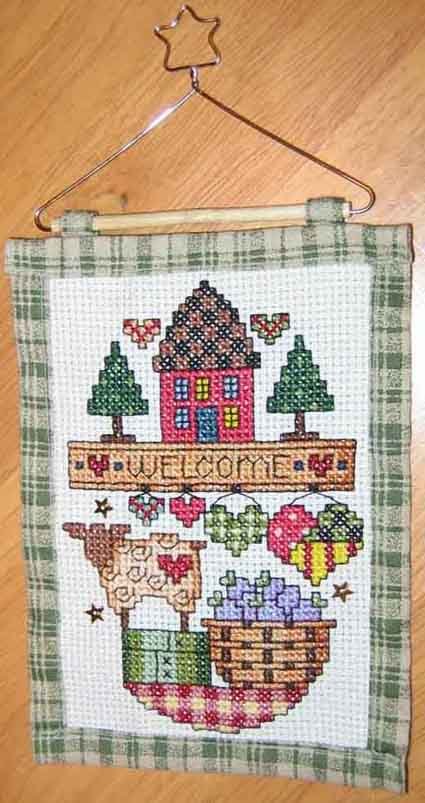 Mulla on ollut suunnitteilla jo pidemmän aikaa eräälle toisellekin kaverille ristipistoylläriä, mutta jostain kumman syystä ideanpoikanen on ollut kateissa. Siis lopullinen muoto on ollut selvillä, mutta se pisteltävä kuvio on ollut mysteeri. Nyt vihdoinkin keksin mitä pistelen. :)
PS. Ootteko tsekanneet
Violariumin uusia tuotteita
? Minä olen kuolannut näiden mallien perään:
"saksiteline" Volubis
ja
valokuvaraami Avec Tendresse
.
***
I have been planning on stitching a surprise for another friend of mine but for some reason I just haven't been able to figure out what to stitch. I knew how I wanted it finished but didn't know what to stitch until today. :)
PS. Have you seen
Violarium's new products
? I have been drooling over these charts:
support for sciccors Volubis
and
photo frame Avec Tendresse
.