Yksi mun harrastuksista on kirppiksillä kiertely ja miksikö? Siksi, että välillä tekee aivan uskomattomia löytöjä muutamalla eurolla. Pari kirjaa,  kankaita mun todella surkeaan kangasvarastoon ja pussillinen pitsejä ja nauhoja.
***
One of my hobbies is going to the fleemarkets. And why? Because every now and then you find something really nice and pay only few euros. Here are few examples. Couple of paper backs,  some really nice fabrics and lots of ribbons and lace.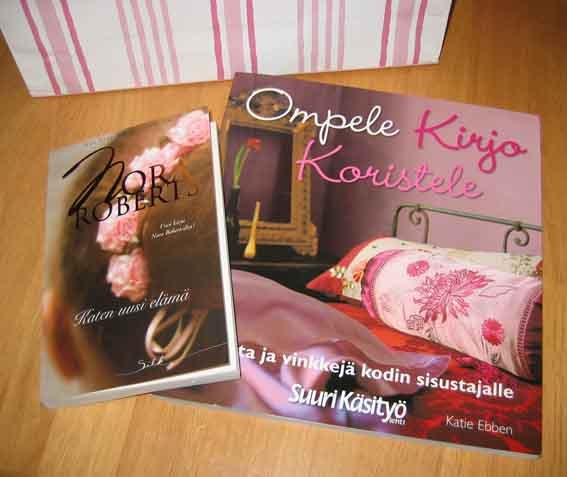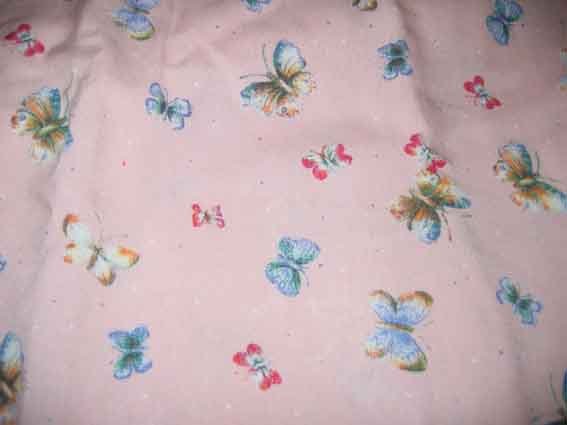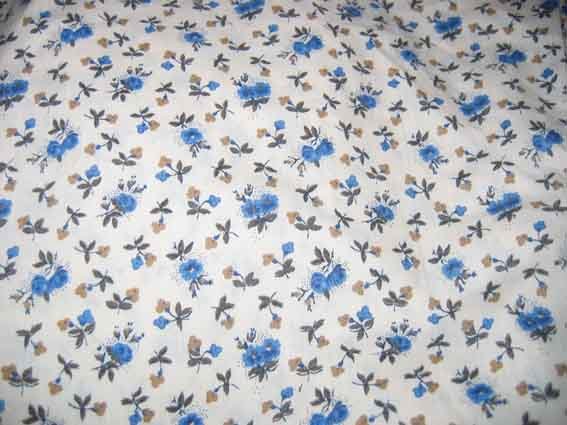 Nämä löysin Tiimarista. Nää nauhapakkaukset on kyllä tosi käteviä. Mulla se nauhan tarve on yleensä aika vähäistä, siis en tartte metrikaupalla, ja nämä on siksi just mulle tehtyjä.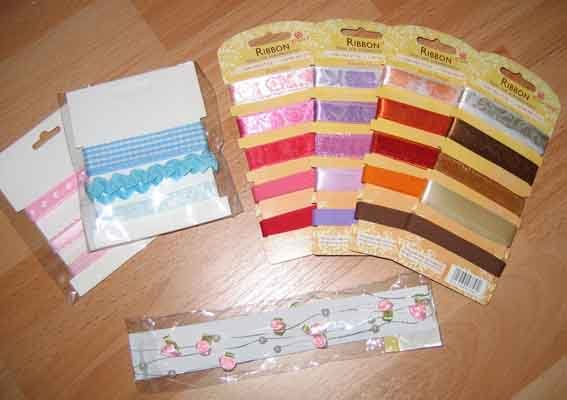 Kiitokset taas kaikille ihanille ihmisille, jotka jaksavat kommentoida näitä meikäläisen höpötyksiä. Tekstejänne on aina mukava lukea! :)