Nää sydämet ovat olleet itse asiassa jo jonkin aikaa valmiina. Pähkäilin pitkän aikaa, että laitanko tyynyjen reunoihin vielä jotain pitsejä tai nauhoja, mutta sitten iski laiskuus ja ajattelin, että olkoot. Jos joskus iskee inspis, niin lisään sitten, mutta nyt saavat kelvata.
***
I finished two ornaments a while ago, but haven\'t posted any pictures because I have been pondering whether to add ribbons or something else to the seams. Well, I finally gave up and thought that these will have to do. Maybe I\'ll add something later, maybe not.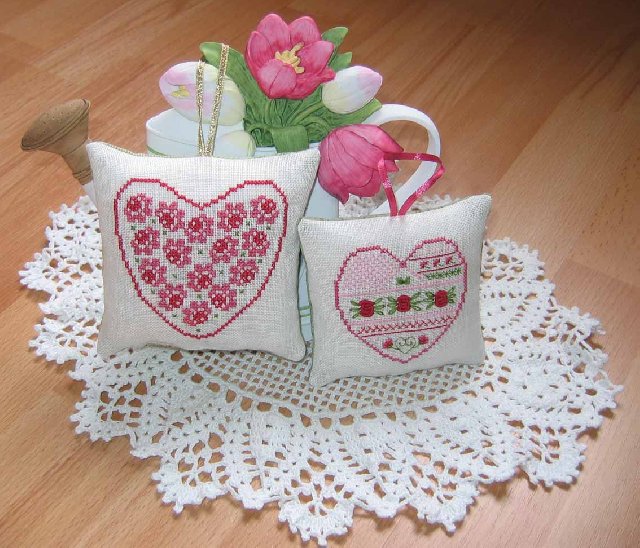 Tuon soikean, pienen pöytäliinan olen muuten joskus virkannut...
***
I have crocheted the small oval doilie couple of years ago...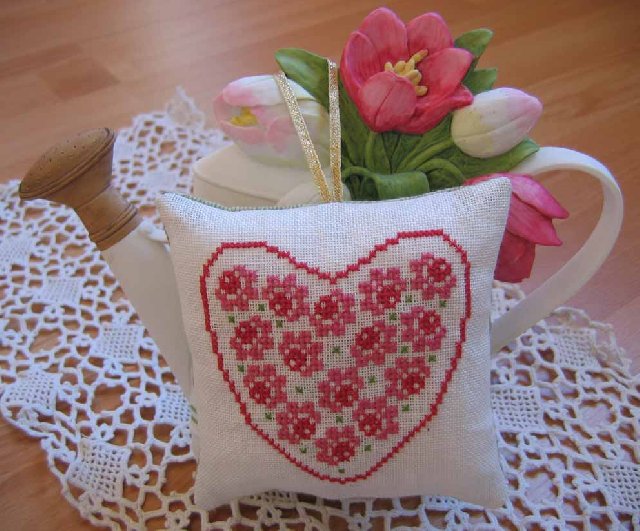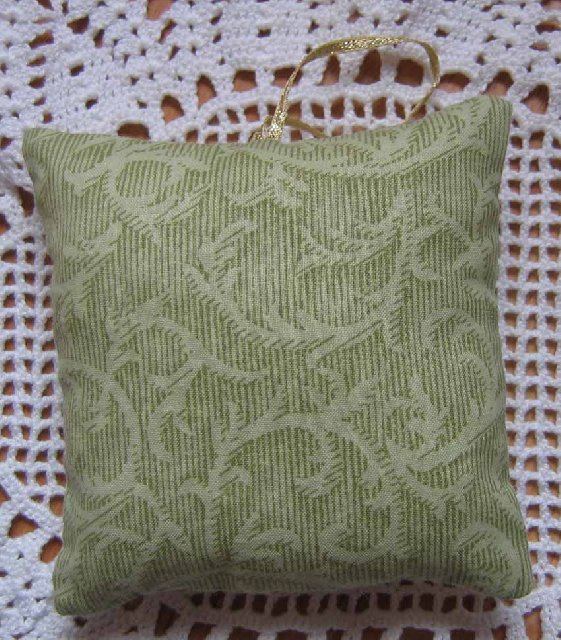 Ja toinen sydän
- and the second heart...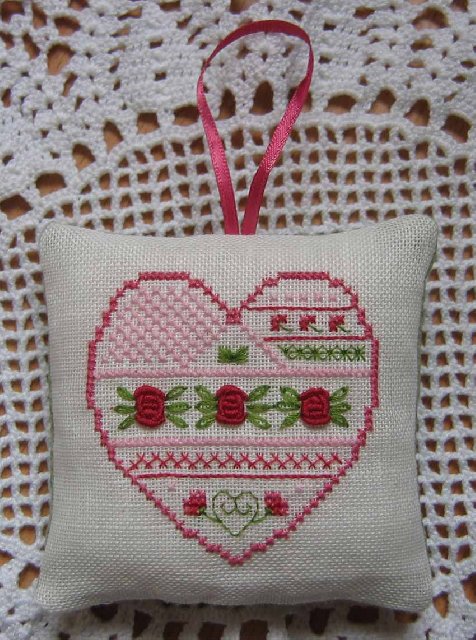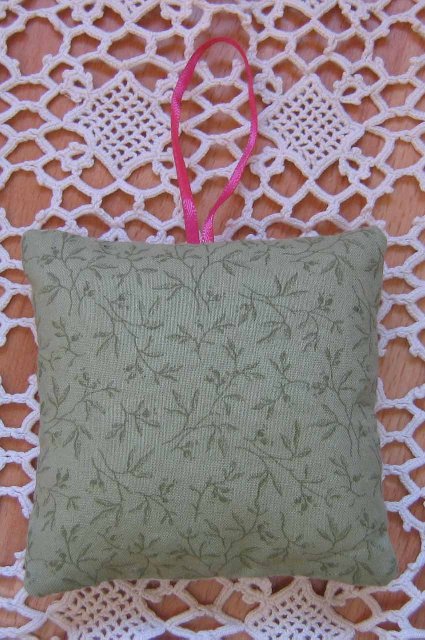 Bent Creekin Red bird on edistynyt jonkin verran, mutta siitä ei nyt kuvaa. Tää Heart in Handin pikkuruinen malli on ehkä seuraava pisteltävä.
***
I have stitched Bent Creek\'s Red Bird a bit but I don\'t have a photo to share at the moment. Instead I will post a picture of something else that I have in store waiting to get started.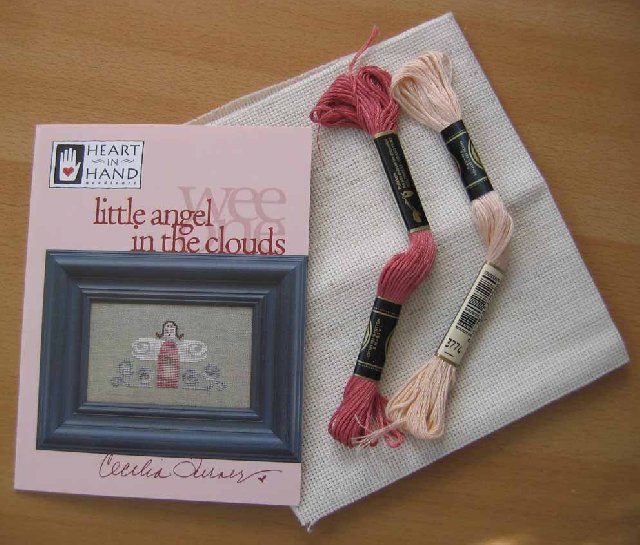 Blogeissa on näyttänyt kiertävän juttua siitä mitkä asiat ärsyttävät blogeissa. Omassa blogissa ärsyttävät huonot valokuvat (
visuaalinen ihminen, myönnän
). Minä olen aina tykännyt ottaa valokuvia ja joskus jopa omastakin mielestä ihan suht\' hyviä, niin kyllä se ottaa pattiin kun tietää pystyvänsä parempaan. Nykyään ei tahdo olla aikaa keskittyä siihen kuvan ottamiseen, vaan se napsaistaan suunnilleen siinä vaipanvaihdon ja roskiin viennin välissä, niin kyllähän sen lopputuloksen sitten tietää... Täytyy yrittää ottaa itseä niskasta kiinni.
Loppuun vielä linkkivinkki
muutamalle
kutovalle
Oupsilaiselle
. Eipä muuta kuin puikot suihkimaan ja patiokauden avajaisiin
uusi jakku päälle
. ;-D