Juuri kun aloin tulla jo epätoivoiseksi odottamaan sitä Stitched mailartin kevätkuorta, niin postilaatikkoon kopsahti kertaheitolla kaksi ihanaista! Kevätkuori tuli Fionalta Kanadasta ja runokuori Leonalta USA:sta. Olin kyllä aivan mykistynyt kun näin nämä kuoret, aivan ihania.
***
Just when I was about to get a bit desperate with waiting for my envelopes to arrive... Two beautiful envelopes came in today, spring one From Fiona, Canada and poems one from Leona, USA.
I honestly have to say that when I opened up my mailbox and saw these two envelopes I was speechless! These are so beautiful! Thank you so much Leona and Fiona! You really made my day.
***
Kirjekuori Fionalta  - 
Envelope from Fiona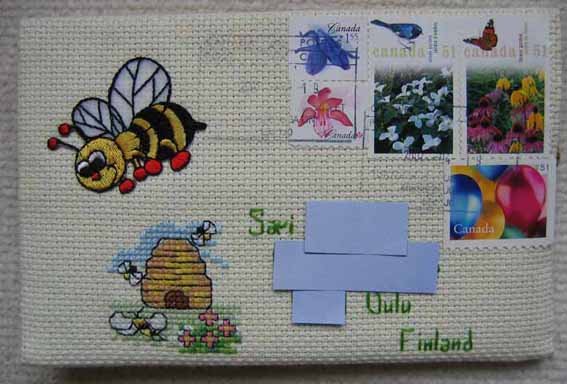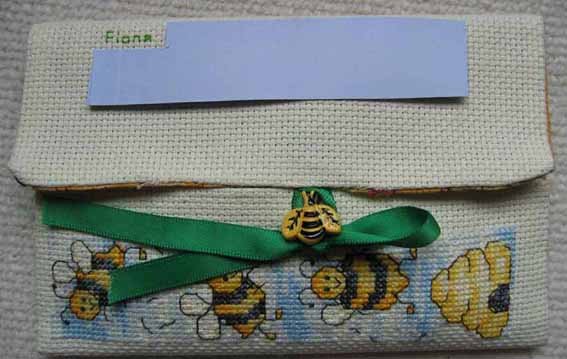 Mukana oli myös ihania pikkujuttuja ja Heart in handin malli! :D Ja katsokaa noita ampiaisia, eivätkö ole ihania? Kuoressa on myös tosi nätti vuorikangas.
***
There were also some goodies and Heart in hand chart in the envelope. :D And look at those bees, don't they look sweet? And
there is also such a beautiful lining in the Fiona's envelope.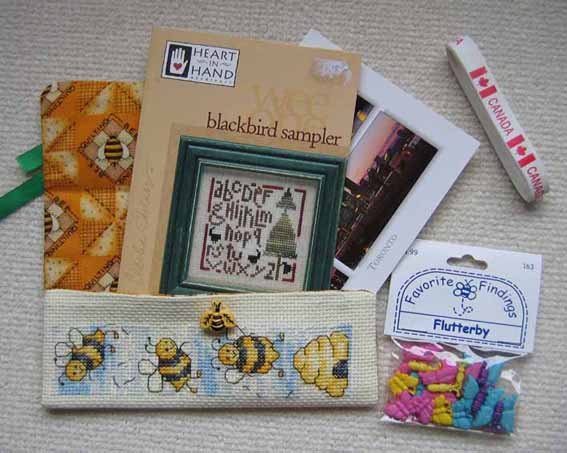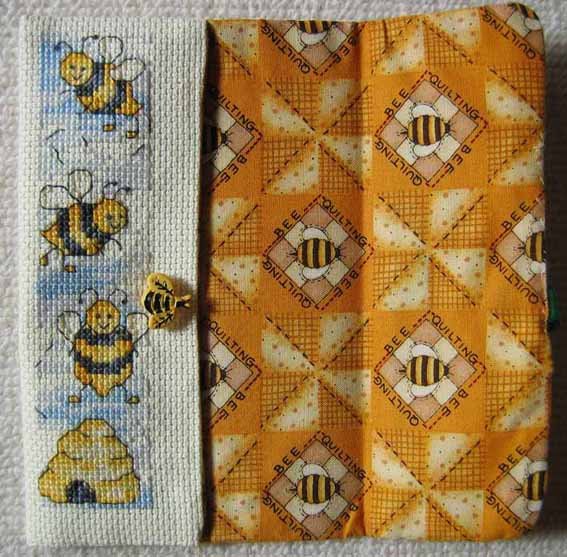 Kirjekuori Leonalta  - 
Envelope from Leona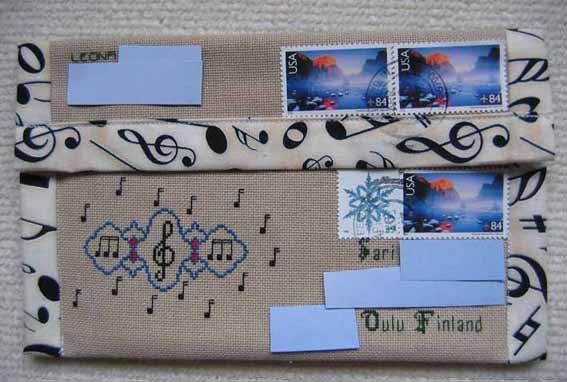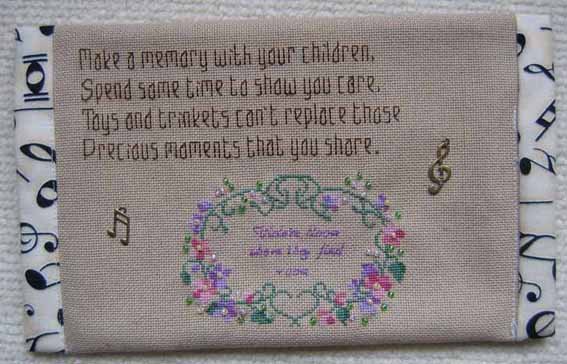 Violets bloom where they find room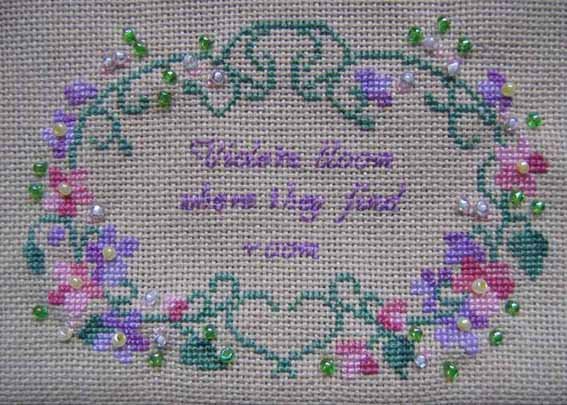 Leonan kirjekuoren mukana tuli esitteitä Leonan kotikaupungista, postikortteja sekä vaihdon teemaan sopiva kirjanmerkki. Tässäkin kuoressa on ihana vuorikangas.
***
There were also brochures of Leona's hometown, two postcards and a bookmark that goes so well with the exchange theme. The lining in this envelope is also very beautiful.