Vierailin viikonloppuna käsityömessuilla Oulussa ja mukaan tarttui mm. tällainen pikkuinen ristipistopakkaus
Violariumin
kojulta. Ristipistoilin oravan valmiiksi saman tien ja oli ihanan nopea tehdä liukuvärjätyllä langalla (vaikka pisteltiinkin yhden kankaan langan yli). Puisen sydämen koko on n. 9 x 9 cm.
***
I visited arts & crafts fair in Oulu last weekend. I bought this small squirrel kit from
Violarium
. I finished it straight away and it was really quick to stitch with over-dyed mouline thread (even when it was stitched over one fabric thread). The wooden heart is approximately 9 x 9 cm (3.5" x 3.5").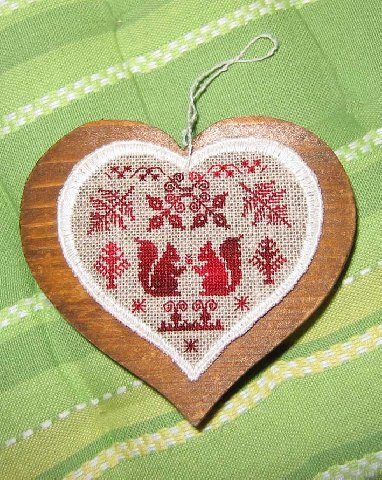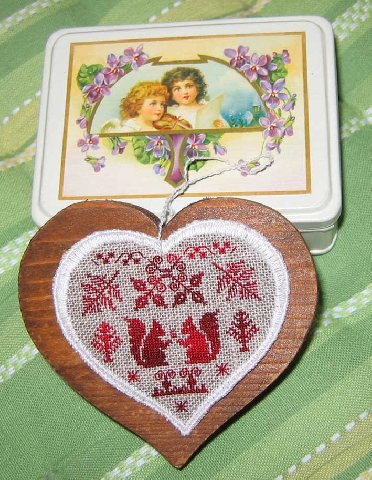 Vuositaulua olen pistellyt myös, vaikka tuntuukin pakkopullalta tällä hetkellä.
***
I have also stitched this "2006" kit. I do have to admit that I'm not enjoying stitching this a bit.