Pari iltaa on mennyt siihen, että olen epätoivoisesti järjestellyt ristipistolankavarastojani. En ymmärrä miten on mahdollista, että niitä lankoja ilmestyy joka paikasta. Just kun on saanut edelliset laitettua kasaan järjestelemistä varten, niin eiköhän jostain löydy vielä ihme kätköjä. Niitä on kirjaimellisesti joka paikassa.

Homma on nyt kuitenkin hoidettu ja värit järjestelty DMC-koodien mukaan. Mulla on tosi vähän sellaisia kokonaisia tokkia, mutta sellaisia pikku jämiä on päälle 150 eri väriä. Plus sitten kaikki muun merkkiset langat, joita mä en todellakaan halua lisää. Päätin keskittyä noiden DMC-lankojen ostamiseen tulevaisuudessa.

Posti kantoi muutaman lehden viikolla. Ihan ok, mutta ei mitään erikoista...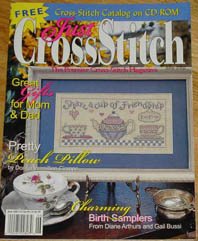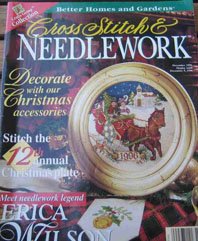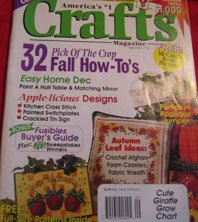 ***
I've spent couple of nights sorting out my cross stitch thread stash. I can not understand how it is possible that they just keep on popping up every where. Every time I've piled the threads and I'm ready to start sorting them out, I keep on finding more in really weird places. They are literally everywhere.

But the job is done - finally - and the colours are sorted out by their DMC-colour codes. I don't have that many skeins/bobbins (which is the right word for the whole package, don't know) but I do have some where around 150 different "left over" colours. Plus all of the other brand threads, which are something I really don't want to buy anymore. I decided to concentrate on DMC only in the future.

I received couple of magazines by post the other day. They were ok, but nothing spectacular to my opinion.